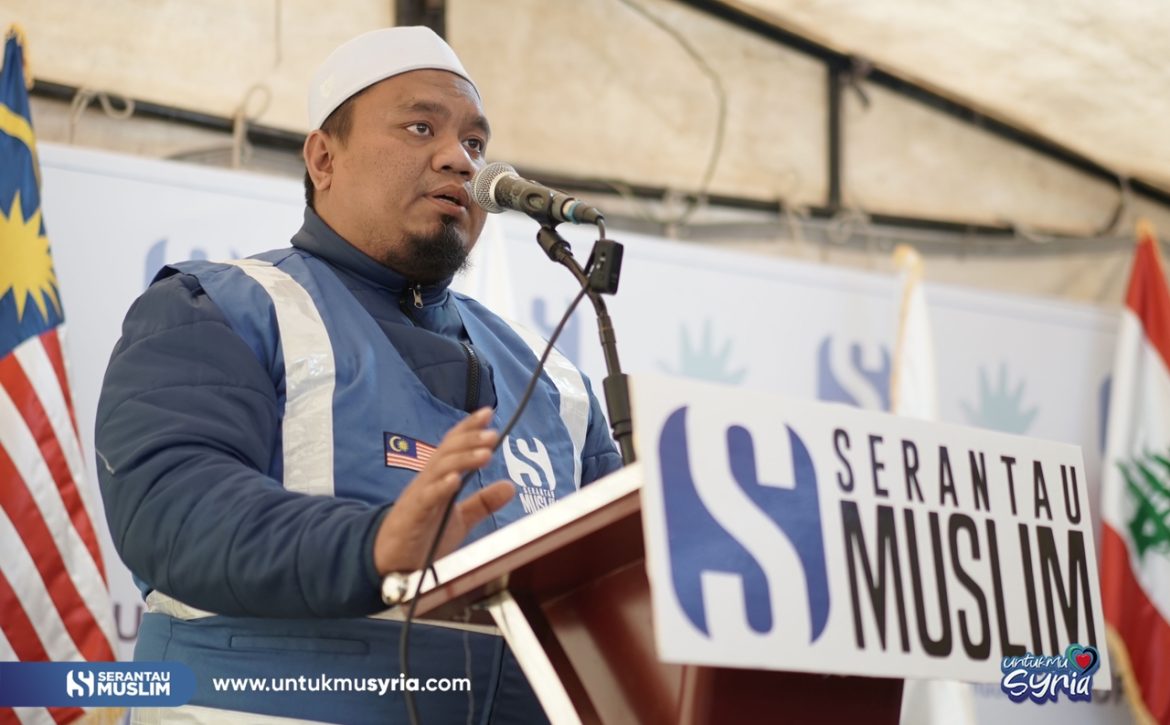 Aktiviti SM
Info Semasa
Press Release: Winter Aid Mission to Syria
20th January 2023
From: Ustaz Hakim Mohd Nor, President of Serantau Muslim
It is with great pleasure that I announce the launch of the Winter Aid Mission to Syria, which will take place on the 21st of January, 2023. The mission, which will be led by myself and a team of dedicated volunteers, will last for seven days and will aim to provide emergency aid to Syrian refugees during the cold season.
The mission is being organized by Serantau Muslim, a humanitarian organization that is committed to helping the less fortunate in the Muslim community. Our goal is to inspire the Muslim community to come together and help our brothers and sisters in Syria who are going through a difficult time.
The mission team will include myself, Isfadiah binti Mohd Dasuki, the official ambassador of Serantau Muslim, Mohammad Yaakub Yusra, Director of MADAD, Mohamad Khailil (Ustaz Tido), Founder of KIUT and eight other volunteers from Serantau Muslim. We will all fly together to Syria to visit the refugee camps and provide them with winter supplies.
This is the 5th time that Serantau Muslim is carrying out this mission and this year we will be focusing on camps in Lebanon. One of the differences this time is that we will be inaugurating the Malaysia Public Hall (DORM) in the camp. The DORM is an initiative to be a 'center of information and collaboration' between the work of local and foreign NGOs.
Our target for this mission is to raise 1.5 million, which will go towards providing emergency aid to Syrian refugees. We would like to appeal to the public to come forward and support this cause, as every little bit helps.
The flag-off ceremony was attended by Dato' Haji Mohamad Asri (Stock Investment Icon) and Cikgu Fadhli Mohamed Salleh (Prominent welfare figure). The mission team will be stationed around refugee camps in Bekaa and Arsal for seven days.
On behalf of Serantau Muslim, I would like to express our gratitude for the support and generosity of the public in helping us achieve our goal. Together, we can make a difference in the lives of Syrian refugees.
Thank you.
Ustaz Hakim Mohd Nor
President of Serantau Muslim